I made Mary Jane booties and a hat for Lauren's new baby.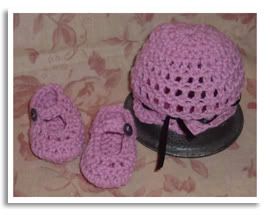 and made shrinky dink buttons to match. Pretty cute.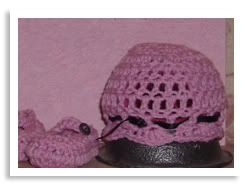 Here is a better view of the hat. I am designing a pair of peapod booties right now, so I will post those when I get them done, am this design will be for sale!