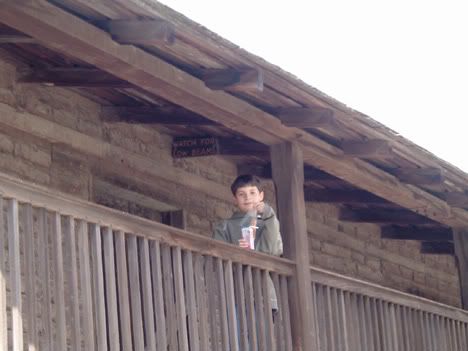 Putting the digital camera to use finally! Riley's field trip to the Sonoma Mission complete with scavenger hunt in chi chi stores. Smart teacher. It was so beautiful there today. I drove 3 boys there, and 4 back. Good thing I brought the fabreeze. Sheeesh!
Note to self: do not allow walkie talkies in car on field trip, boys talk on them constantly, consequently I get off on wrong exits distracted! So at about -oh I don't know 12pm, many a parent suddenly took notice of all of the lovely wine tasting spots available! Hmm, wonder why...I highly reccomend the walking trip out to see Vallejo's house, because the walk is pretty and the house is darling.
Here is his garage/barn. Pretty huh?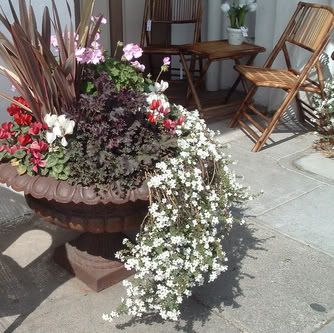 The flowers are blooming! Lots of mom's (with girls of course) stayed late to shop.
UPDATE-Gee Whiz, do I need to slow down on the exclamations or what? Also, very important for future reading, the mac versionof blogger does not have a spell check feature, which in my case (and yours for that matter) is very unfortunate.