Rosy Purse
...I think. I made a little purse based on one that I saw a woman in Sonoma sporting. Of course hers was a little more elaborate, but that would mean the project might run a day longer, ultimately becoming an UNfinished project in my world. I salvaged a little fabric from a very pretty old sheet that was starting to rip. I also salvaged enough to make two pillowcases (one OF COURSE was sewn inside out, so really 1 pillowcase till next year when I am inspired to rip the seam and make it right). I used some of the fringy dillybobs piling up in the bins. I like it

Here is the clasp. Green dillybob, with crochet closure strap.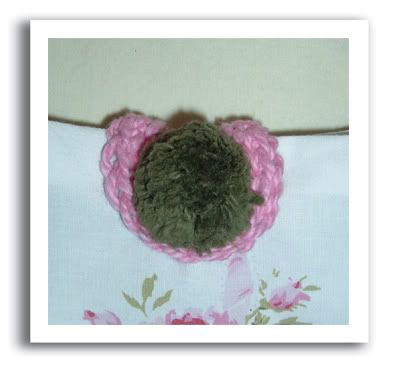 And a closer look at the pink fringe. WHERE did I ever get this FAB fringe...I can't think where.