I took a few more pictures and then started looking at the yard of year 2 here (2003). WOW.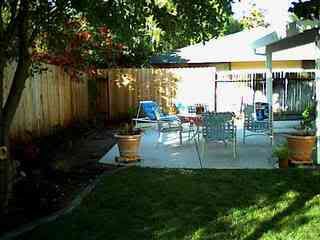 Side by side comparison.

Sideways Cabbage rose explosion.
And I don't know what Rob means when he says this chair doesn't fit into his tropical paradise backyard?
---amongst the sweet forget-me-nots, butterfly bush, dusty miller and daisys about to explode....whatever does this man speak about? There is a fern!